NEW FREE WEBINAR FOR 2017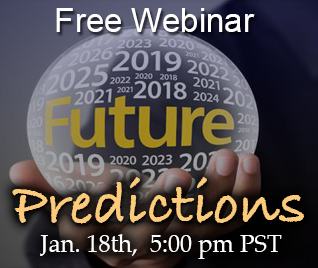 PREDICTIONS
Wednesday Jan 18th 5pm PST
Are predictions real? And if so, can you learn how to predict, or there are only certain people who have that ability? Sign up and find out!!!
This will be a pre-recorded event and posted here when uploaded!
---
---
More webinars coming up… check back and keep an eye on your email for upcoming dates!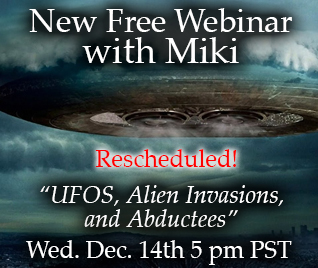 Lately, I come across a lot of people who have a fascination with this topic.
Unfortunately however, most people have a variety of misconceptions and mis-information
that leave them confused and fearful!
This webinar will clear things up regarding this fascinating subject.

---
Webinar Archive 2016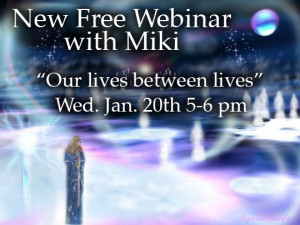 Our lives between lives
What happens to us from the moment of death until the moment of re-birth.
What do we feel? Where do we go? What do we do? Find our all of the answers
to these and more questions in this "most requested" webinar.
Jan. 20th 2016
---
Webinar Archive 2015 below:
---
Overcoming Grief and the Afterlife.
April 9th, 2015
This webinar was a free live event. (The video did not record on this one but will be available in the future with video!)
This event will provide you with tools for working through grief and loss as well as amazing information about the afterlife. Participants were encouraged to ask questions for Miki  to address during this presentation.
---
 The "Team" Series
#1 – All About Your Angels
April 23rd, 2015 at 5-5:45 pm Pacific Time.
This webinar was a free live video event. This event is based on the "Team" concept in Miki's book, Soul Secrets, of the group of Spirit Guides, Angels, and departed loved ones that accompany us through our journey on Earth.
---
Spirit Talk – Questions and Answers
Thursday May 21, 2015, 5:pm to 6:00pm PST
I am sorry but we had a problem with the recording. I am trying to fix it but I am not sure if it will be available. – Clayton
---
Connect with the Afterlife.
Wednesday June 3rd, 2015, 5:pm to 6:30pm PST
Fee: $25:00 per person
Description:
On Earth, spirits communicate with us in two ways: direct and indirect.
Indirect communication refers to signs, symbols, various sensations, and sounds. Direct communication is when we can actually hear them. In this webinar, I will teach you about both.
I will give you the information, the concepts, and the various techniques that will boost your own built in "sixth sense" and send you in the right direction. You, of course, will need to keep an open mind to the information and the concepts, practice the techniques, apply consistency to the process, and have the determination to succeed!
Remember that you do NOT need to be born a medium to connect with spirits.
I taught myself how to do it later in life, and if I did it, so can you!
Recording available for participants HERE

---
PAST LIVES, REINCARNATION, AND YOUR FUTURE
Thursday July 23rd 5:00 to 6:00 PST
FEE: FREE
In this webinar I will talk about the fascinating concepts of past lives and reincarnation. I will also teach you why and how, who you were, and what you did in your past lives, has a direct connection to your current Earthly life, and to your soul's overall growth and evolution.
As always, questions are always welcome.
---
ALL ABOUT OUR BELOVED PETS – IN OUR EARTHLY LIFE AND THE AFTERLIFE
Thursday August 20th 5:00 – 6:00pm PST
In this webinar you will learn about the importance of pets in our Earthly incarnations, what happens to them at the time of death, their existence in the spirit world , and the ways in which you can sense and communicate with them. As always, questions are always welcome.
---

PUNISHMENT IN THE AFTERLIFE?
Thursday September 3rd 5:00 – 6:00pm PST
FEE: FREE
What happens to serial murderers, rapists, and other people who commit evil acts after death?
Do they pay for their actions? And if they are punished, how, where, and by who?
---
 THE MYTH OF "ONLY ONE SOUL MATE"
Thursday September 17th 5:00 – 6:00pm PST
FEE: FREE
Understanding all about our soul mates in our earthly incarnations, especially, the common major misunderstanding that we each have only one!
---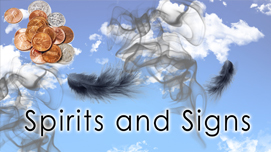 Spirits and Signs
Friday Oct 16th 5pm-6pm
Learn about the meaning of the signs you receive from your spirit guides, Guardian Angels, Archangels, and departed loves ones. How to interpret them and how to use them in your life.
Use this live webinar to share your own signs stories, and understand their meaning!
---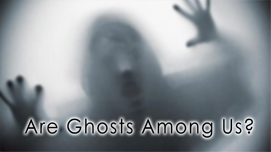 Are Ghosts Amongst Us? – A special Halloween webinar
Are ghosts and paranormal activities real? And if so, who or what are they? Why are they around certain people and specific places or homes? Are they harmful? What can the living do about them?
Here are the latest live video webinars coming up!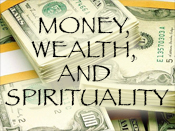 MONEY, WEALTH, AND SPIRITUALITY
If you want to learn how to open up the abundance energy through understanding and following the spiritual law of money, this is the right webinar for you!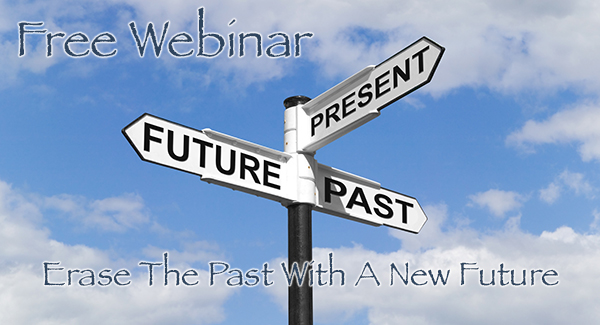 Erase The Past With A New Future
Are you ready to embrace a new spiritual year? Ready to let go of your mind-based existence and replace it with a soul-oriented one? Ready to re-direct and focus your intention and energy toward the life that you want?
In this webinar you will learn how to get rid of old behaviors, negative thought patterns, and heavy energy, as well as how to clear up any past-life blockages for the upcoming new year. Connect with Miki live on the web!
---
---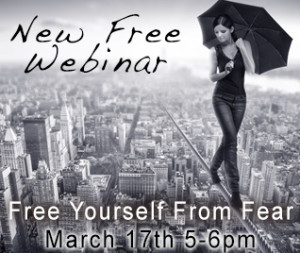 Free Yourself From Fear
Thursday March 17th 2016
We are a fearful species who often allow our fears to govern our lives!
Yet, there are effective techniques and important spiritual concepts
that can help you rise above and discipline your fears!
---
---
Attracting Miracles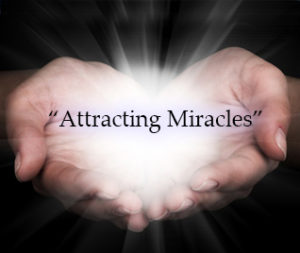 This webinar is about understanding the spiritual laws of miracles and what do you need to do to attract and manifest them.
Wednesday, April 27 2016
---
---
DETOX YOUR ENERGY FIELD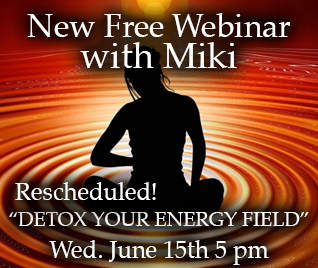 Learn how to clear-up your energy field from negativity; your own and others!
Join us for this fascinating topic and important information.
Save
---
---
SUICIDE AND THE SPIRITUAL PATH

In this webinar I will discuss the various aspects of suicide. What happens to the soul after death, the consequences of the act itself, and the spiritual path of the departed person. I will also talk about the surviving loved ones on Earth and their grief.
As always, you can ask me any questions regarding this topic, especially if you have lost a loved one to suicide.
FRIDAY, JULY 15,
Save
Save
Save
---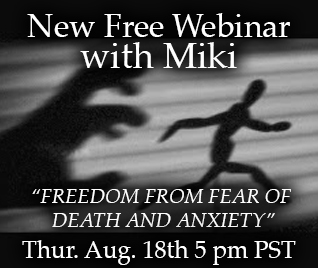 FREEDOM FROM FEAR OF DEATH AND ANXIETY
In this webinar I will provide you with some effective spiritual tools and techniques that will help you to overcome your anxiety in general, and the fear of death specifically.
Thursday Aug. 18th at 5pm PST
---
The Truth About Demons And Possession
This is a topic that causes people great deal of fear due to false information.
Listen to this webinar to get the correct spiritual facts!
Sept. 22 2016
Save
Save
Save
Save
Save
Save
Save
Save
Save
Save
Save
Save
Save
Save
Save
Save
Save
Save