Here are a selection of testimonials from clients from around the world.
Heartfelt comments about their time shared with Miki in their personal readings.
Thank you so much for taking the time to share your experiences.
If you have recently had a reading with Miki, and would like to share your
experience, please let us know here… 
My reading this week with Miki was amazing…
My reading this week with Miki was amazing from the first second to the last second. Chock full of great useful, right on information from my guides.Miki is so delightful and full of love that is infectious. It felt like I was speaking with a very happy, caring angel and I felt so embraced and taken care of. I have listened twice already to the reading. I didn't need to ask a think. Everything that I needed to know, hear, be aware, had questions about was answered without me saying a word. Give yourself the gift of Miki! You will be delighted. Amazing. I waited over 3 months for a reading with Miki and had no expectations. I was so excited and happy to have connected with Miki and of course my fabulous guides. Just lovely. Marji – Nov 2021
It's difficult to put into a few words…
It's difficult to put into a few words the depth and breadth of Miki Jacobs work.
My life's path has been informed by metaphysics and connection to the Divine through spirit and the work of Carl Jung.
I was fortunate to meet Miki a few years ago and she has been my invaluable guide.
Miki's elegant understanding of how to communicate between clients and spirit is rare and of course extraordinary.
No need to test Miki's authenticity.
Open yourself to spirit and trust the process to empower your reading.
Let it float into your consciousness.
You will be amazed and delighted as I am each time I am fortunate enough to have a reading with Miki.
-Jon, April 2020
---
Enlightening Conversation
Had my first reading (via phone) with Miki a couple weeks ago and it was fantastic! Although I've seen a few "psychics" and tarot card readers in the past, this was the first time I've ever felt that I was talking to a legitimately gifted medium. She was able to speak with incredible detail about me and my past relationships and offered some valuable advice for both my personal and professional life. Most importantly, however, she gave me the opportunity to connect with a recently deceased loved one. And because she followed up with an MP3 of the call, I can now go back and re-listen any time I'm missing him or just need a spiritual boost. So, so valuable. Thank you, Miki!"
---
I've had the pleasure of visiting Miki
I've had the pleasure of visiting Miki several times in the last few years.  I was introduced to her services through a good friend who was also a loyal customer.  Miki has an incredible gift unlike any other people in her field.  She is so warm and embracing.  She has a way of effectively communicating with our spirit guides and relaying the messages in a way that is relevant to your life.  If you're able to – I recommend seeing her in person as it really elevates the experience.  However, I truly believe her gift would work just as well over a phone conversation.  Although at times, the messages can be difficult to receive, Miki delivers them with kindness and a gentle heart. 
Her husband, Clayton, is also a delight and very accessible to assist with scheduling and any other needs.  They are both a lovely couple and I look forward to seeing them both every time I schedule a session.  
With love and light,
Elisse, January 2020
---
Thank you so much! What an amazing experience. I could write pages of thank you's but I save you the reading ? just, very very much thank you. The validation I was needing was more than fulfilled. Trusting myself and what I'm feeling, sending, seeing is the greatest of all gifts i could have received. Thank you again and have a blessed and amazing evening.
Most Sincerely,
Amber, January 2020
---
A friend told me about Miki a couple of years ago. I hadn't spoken to a medium before so I was nervous to do so, but I was experiencing a lot of uncertainty in my life at the time and I felt like it couldn't hurt to speak with her. I booked my first call and within the first few of minutes on the line with Miki, I was blown away. She instantly started talking about the things I was struggling with the most and everything she said resonated with me deeply. Then, she went into other things about my children and my life that I hadn't even considered, that proved to be incredibly valuable. She also connected with someone I had lost earlier on in my life to provide me with closure on his death. Since that first appointment I have spoken with Miki every couple of months and each time it is an invaluable reminder of what I need to focus on in my life, and changes I need to make in order to live my best life. She has channeled messages about big changes that I need to make in my life, to smaller equally important things such as taking better care of my car. She even channeled a spirit in my home who was waking me up at night and turning on my lights and fan by accident. I had hired 3 electricians to solve the problem and none of them could get to the bottom of it. I was astounded when he came into the reading to apologize for turning on my electronics and since then it now happens far less often, only when he is saying hello. I now actually find it quite comforting when it happens, to think someone is here watching over me.
I also read her book which was fascinating and opened my eyes to so much knowledge about the universe. Since that point, I have followed the recommendations she makes in her book about meditating and recognizing signs from the other side. In doing so, I have been able to learn to let go and trust the universe and divine timing, which in turn has helped me to curb my anxiety and stress, and to find more joy and peace in my life. I now see signs everywhere that I was blind to before, which help me feel secure and joyful; reassuring me that I'm on the right path in life. Just the other day I spoke to Miki for 30 minutes and it wasn't enough time. I told her I would re-book for another hour. A few days later, I was hesitating to book because I wasn't sure that I wanted to do two readings so close together, so I went about my day without booking another reading. When I pulled up to the grocery store, the license plate on the car in front of me read "CALMIKY." I laughed out loud to myself, pulled out my phone, and scheduled a reading. I highly recommend Miki to anyone wanting deeper insights into their life, seeking guidance, or anyone looking to connect with departed loved ones. I have even set my friends and family up with readings and they are all hooked too.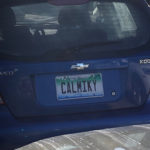 Marisa Jan 2020
---
I just wanted to say thank you for your wonderful book. I have already been able to meet 2 of my guides.
I have been working on this for a long time the better part of 5 years and am starting to improve my abilities!
Thank you,
Kim Aug 2019
---
As always she helped us SO MUCH and lightened my grief over Sammy's passing and the blessing that he's with us still and we are comforted with that knowledge and we can smile again while still missing him.  Love to you both!!!!
And God Bless!!!!    Hope to see you soon.
-Trudy
Aug 2019
---
Transformative! From the moment the session began to the last word, I could tell Miki was the real deal…a gift to humanity! Thank you God for Miki!
Johanna June 2018
---
I have been reading with Miki since 2005 or 2006 I believe! She is honestly one of the very best! She's kind, accurate, loving, honest and extremely sincere! I've referred many family and friends and even some of my own clients to Miki because I trust her 100% and I know she's the real deal!! If you're thinking of booking a reading with her- DO IT!! She's amazing! Love you, Miki! Thank you again! ?
Leisha June 2018
---
It is my belief that people come into our lives when we need them the most. I have known Miki for 10 years and a referral for her was given to me as a totally unexpected gift. Miki's guidance as a medium has helped connect me with my "team". She has also counseled me on the loss of my son and assures me each time I go to see her that he is there with a sweet and encouraging message. My daughter and I go for a reading at least once a year and are so greatful for medium Miki.
Beverly June 2018
---
As always, as in past years, this most recent reading with Miki was without a doubt, eye opening and always truthful in the most honest and heartfelt, loving way.  I find Miki enchanting and always full of energy and light.  She is always tactful without being hurtful if something needs attending to and she is always respectful and full of love.  My family and friends totally love her and her teachings, and messages from departed ones are always right on.  Her ability to actually   capture my departed families personalities and get to the heart of their concerns for me and their regrets and excitement for where they are now.  It's so hopeful and comforting to hear.  I am always happy to hear from my Angels and Spirit Guides and to know they are watching over me and my earthly family, keeping us safe,  what a blessing that is to us all.
Do yourself a favor and enlighten yourself and family and friends with an exciting reading and life changing event from Miss Miki Jacobs.  She's the real deal and I am overjoyed to have gotten to meet and be a part of this lovely lady's life gift.  You don't want the hour to end.  You will be better for it, trust me!!!!
Sincerely,
Trudy Wolsky and Family and Friends – May 2018
---
"Stunning! Impressive! Life altering! Another amazing session with Miki that left us in awe and wonder. Spot ON-not only with current truths, but also with what was going to unfold ahead. And as the weeks have passed since the last session, her truths are indeed coming to light!
Miki has blessed me with her skills since 2009. In re-reading some of my old notes from previous sessions, it's incredible to realize that some of those insights and and facts she exposed are actually coming to fruition NOW!
Miki has become more refined in her abilities; more succinct; more accurate as the years have passed. Her capacity to accurately translate the messages and emotions from the other side helps tremendously in dealing with angst and frustrations of current situations we experience 'here'. It's a tremendously valuable investment that will change your outlook on life after death. Incredibly comforting. Actually exciting!
And the cherry on top is that Miki is a genuinely lovely person. One feels the blessing of her beautiful spirit as you sit with her. Thank you for your dedication to the perfection of your gift so that you can continue to bless others with it.
Lori, CA – April 2018
---
Miki's extraordinary guidance has transformed my and my family's life. Thanks to her, I have mended relationships, moved my daughter to a school that fits her like a glove, and
developed a closer relationship with God. From a practical standpoint, big decisions are so much less stressful with guidance from our Angels and Spirit Guides, and I can't imagine life without this insight. From the moment she answers the phone, it's like a firehouse of information from Above. Her assistance has helped me strengthen my connection to Creator, and believe that I am in fact loved. My gratitude to Miki and her simply amazing talent is beyond words.
Love,
Kim Hayes
Freelance Writer and Digital Marketer Mar '18
---
As a practicing metaphysician for 50 years I have had the opportunity to work with several mediums and psychics. I have been working with Miki several times a year for about three years now. I have found Miki's readings to be the most insightful and helpful of any I have ever had. I have attended several in person seminars as well have found each a special experience. All time spent with Miki has been a continued learning experience and a precious and valued opportunity in guiding me on my spiritual journey.
Jon Feb '18
---
MIKI is one of a kind -talented -generous and -deeply connected to spirit, joyful and easy to talk with. My reading was perfectly timed and spot on, we covered everything I wanted to cover and more in 30 minutes. My Guardian Angel had a lot to say and I am very grateful for this healing experience.
PEACE, Stephanie Feb '18
---
I am beyond grateful to have met Miki – she has the most amazing presence, gift and aura.
I had one of my most incredible experiences with her. She connected me with my spirit guides and my Guardian angel. Her delivery was compassionate, firm and 110% on point with everything in my life.
I can't wait to see her again!
Elisse, Feb '18
---
 Miki is truly in love with what she does as a medium and it shows in her passion and energy and joy as she connected me with my loved ones. Miki weaves psychic counseling into the channelled messages from our loved ones in such a special way. Miki's messages are picture perfect. The flood gates opened with her messages. There is just so much Miki has to share as she receives messages from the other side. I have so much now to reflect upon. Thank you Miki and much love!
Alexander – September 2017
---

Miki was a speaker and medium on my Intuition Cruise in April 2017. She has a very engaging, outgoing personality, and participants gave good feedback about her, which is below. Her unique style giving readings is warm, enjoyable, and entertaining. She taught a class about angels and guides that I feel was helpful for the participants. I would not hesitate to invite Miki to a future cruise.
Susan Shumsky, Cruise Producer
---
Colette Baron-Reid and Lisa Williams stood out with their accuracy for readings.  Miki Jacobs, too, was very special.  She has a very warm, caring way about her that makes you feel she really loves everyone and wants to assist in anyway she can.
Sheila – April 2017
---
Which speakers were your favorite, and why? Denise Linn and Miki Jacobs. I just connected well with them and they both had wonderful workshops.
Alisha – April 2017
---
As far as the speakers, our favorites were John Holland, Denise Linn, Lisa Williams, but were also blown away by the talent of two women that prior to this cruise I was not familiar with…Tami Duncan and the wonderful Miki Jacobs. These two women, at least for me and my friend, had abilities that left us both with our mouths hanging open at how spot on they were and how different their readings were from others. Miki has some incredible abilities and her demeanor was very nurturing and comforting even when delivering less than happy news. Her information is so much more detailed and with concrete answers. Her reading in my case was life altering.I felt a very deep connection to her that defies my understanding so I simply accept this connection . I look forward to seeing her and Tami again. 
Betsy Frahm

 Miki Jacobs – Very accurate readings, lovely lady
Jenny – April 2017

---
I had never heard of Judy Satori or Miki Jacobs, Judy is fascinating in her gentle way and I was amazed by her connections the 3 spirits. Miki being so forthright with the connections she made. I had a reading by her and Jill Jackson which was very good and confirms what is said is so real as they would have no clue about the names. 
Regards
Christine – April 2017

---
Before my session I had made a list of my current "stressers" but never did mention them instead Miki channeled with my Guide and touched on every single one of them! In order of priority even! This was my forth reading with Miki. On planet earth a reading is as necessary as an oil change for the car! Joy to the world boys and girls! Blessings- Debra Smith, South Dakota March 2017
---
I love love love Miki! Both my husband and I recently had separate readings with Miki and I can hardly find the words on how valuable and amazing each one of our readings were!
She is so spot on and tells us exactly what we needed to hear, already making a huge difference in our lives…
Her compassion and heartfelt truths makes her stand out from other very good readings we have had! When she speaks so passionately you cannot help but listen and she uses such depth and intensity which goes straight to your soul…
I recommend her highly and you will be amazed !
She also channels the loved ones you need to hear from…my husband loved his reading too and was blown away as much as I was…thank you Miki you're the best!
Shirley, Issaquah, WA Dec 2016
---
My reading with Miki was exactly what I needed. She is amazing. Everything she said was right on and she also mentioned things that no one would have known. I will definitely recommend her to my family and friends. I look forward to seeing her in the future. Miki really puts her heart into what she does, Thank you so much.Tracey, Menifee, CA Oct 2016
---
It is with great respect, admiration and friendship that I am writing about my experience with Miki Jacobs. Miki is more then a heartfelt, sincere, and professional medium, she is also an amazing person. My first reading with Miki was just about couple of years ago, and like many people I really didn't know what to expect. At this point in my life I have experienced a tragic accident that left me to move froward in life without my best friend Branden Yessy. (I wrote his name because I know he will appreciate it). I was in deep sadness and left wondering why this happened, and if life would ever get better. At this point grief took over, and at the suggestion of a deeply spiritual friend I made an aappointment for a reading with Miki. What followed was truly wonderful and has changes me for the better. Miki was open, friendly, and supportive from the very beginning of our phone appointment. She asked if I had any questions, then explained that she would be channel my Team in spirit; my Angels and my spirit guides that wished to be speak for my highest good. She briefly explained that we all have a Team of spirits that are there to help and support us, and mentioned their unconditional love for us. Then she took a moment to focus and before I knew it, she was telling me about health issues, love and relationships I'v had, energies of people that are close to me, and concerned I had about members in the band I was playing with. Everything she spoke of made perfect sense and left me wondering how she could be so accurate. Then what really needed happened; Branden's spirit arrived in full force (again, I emphasis him because I know he'll Smile…)
Miki began to explain our friendship, our bond, and how sad we both are. She explained the accident in Brendan's words and that he needed me to forgive myself. She told me things that only he and I will know, but most convincing then anything is, that she spoke in the exact same manner as him. You see Branden always uses the work "man", in fact his last words before he crossed over were "yeah man…" As she was delivering messages from Branden, she would say "He loves you man" "Go for it man" do it man", to the point where I had to stop her and ask why she kept saying "man". She replied that it wasn't her but it was Branden who was speaking. I teared up and this left me with absolutely no doubt of the validity of Miki's practice.
Miki's amazing readings was the first of many for me. Miki's genuine, kindness, and unique ability helped change my life . Her passion to help others is shown in her time and effort through her "Angel Chat" channel on YouTube, and her recently published book called "Soul Secrets". Every so often the universe produce each of us with an opportunity to come in contact with someone so spacial that they will make a lasting positive influence on our soul. Miki is one of those people. We remain in contact and have grown to be wonderful friends.
Thank you for everything,
your friend
Eric Cable, Beslin NH Nov 2016
---
We were very blessed to have Miki Jacobs at The Sacred Journey for a gallery reading, where she gave messages from the spiritual teams of those in attendance!  She was so accurate in all of the messages that she brought through.  There was laughter and tears, and so much healing that occurred from the information that she brought through.  Not only is she a very gifted spiritual medium, but also such a lovely person.  Her energy was beautiful, and her messages were so insightful for those who received them.  She was able to communicate messages to people from angels, spiritual guides, and loved ones in spirit.  She was able to prove to them that there is no such thing as death, and that we are all eternal beings of light.  Everyone left knowing that they have a tremendous amount of love and support from their spiritual teams.  She is absolutely amazing!!!
Blessings,
Michelle – Owner – The Sacred Journey – Sept. 2016
---
It was with great pleasure I had the opportunity to have my first session with Miki Jacobs.  As a channel and intuitive facilitator I value a trusted discerning and clear channel such as Miki.  From the moment I experienced her loving voice, her clear presence on the phone, I knew I was in good hands.  Miki's clarity her specific messages were deeply and profoundly impact-full and accurate. Her first words spoken in guidance were exactly what I was questioning that day!  I will certainly schedule a follow up session and look forward to sharing her work with colleagues, family and friends.  What a treasure and gift I have discovered!
Joyce, Feb. 2016
---
I had the privilege to meet Miki at her house. It was an exquisite experience. She has been so helpful and so kind to me. She's got a wonderful gift.
If like me you find yourself at the crossroads in your life and you need guidance to make the right move, take the right decisions that will help you fulfill your destiny, or your dreams, she can definitely help you a lot.
When you meet her, you'll feel the love and compassion radiate from her. I'm truly grateful.
Richard, Jan 2016
---
Your reading was spot on in many ways.  I truly appreciate the enlightenment.  Your gift is priceless.  Many thanks to you!
Thank you,
John
---
"Miki Jacobs's reading was one of the most accurate, insightful and useful readings I have ever had. If I had to rate it, I'd say it's in the top 5 of all the readings I've had in 30 years of working in the metaphysical realm. I would recommend her without reservation."
Carol, Colorado – Organizer
Belu Olisa Holistic Fairs
---
Miki has been a gift to me. She embodies her teachings. She is so full of love and compassion (and humor) that I couldn't help but get drawn into her remarkable, healing energy just on the phone.
I intellectually accepted that there is "another side" and have had various experiences that confirmed it. But I had not had a "communication", a "relationship" with the other side in a way that was so real, relevant and healing. Miki's gifts allowed me to have just that. And the wisdom of the guidance that came through Miki has made a meaningful difference on my soul's path. I discovered my "team" including the souls of my parents who were full of light and love, and at times were direct in telling me things I didn't want to hear because it was best for me and my growth. But isn't that what a true friend does?
A most powerful experience was to realize that there is nothing to fear from physical death. That there is so much more than that — before, during and after this physical lifetime adventure.
And to experience that I am never alone! My guides, my "team" are here with me all the time. That experience, that awareness, dissolves the fear and suffering of ego- created loneliness — of separation from the Divine, from Peace — and creates an opening for Love and soul evolution.
Thanks, Miki, for the healing Love that flows through you.
-Peter
---
Hello,
Yesterday was a great day at Mountain Valley Retreat!
Twenty guests arrived to share the Yurt space and listen to Miki Jacobs as she taught about the Angelic and Spiritual realms and gave a personal reading to each person in attendance.
Miki is not only a gifted medium and psychic. Miki is a warm and caring teacher and a humble and humorous human! It doesn't take long to feel like you are in the presence of a friend.
Tears were shed and we rocked the yurt with laughter. Everyone was touched deeply by the messages that came through Miki.
A relaxed lunch on the deck gave everyone the opportunity to share stories and create new bonds of friendship.
George and I want to say THANK YOU to our friends who supported this effort with their loving donations of time, energy and delicious food! We couldn't have done it without you!
If you missed this opportunity to meet and be with Miki (www.mikijacobs.com) watch for another one in the near future. She will be coming back to Mountain Valley Retreat after the holidays.
– Chery Owens
Owner, Mountain Valley Retreat
---
Dearest Miki, I want to start off by saying I had the most memorable, helpful reading I could have ever imagined experiencing. I came up with my husband a couple months ago for the reading. I would have written sooner, but I just couldn't come up with the right words to express how invaluable your readings are. I guess the powers that be forced me to at least write something, because your phone line is busy and it appears you are booked for the coming week on your site.
Your incredible gift that you've been given and spent time on developing to tune in, and your loving words of nonjudgemental wisdom and spot-on accuracy has helped me grow tremendously, as well as helpled guide me on how to walk the walk on my journey. I find myself asking my husband, "What would Miki say?" or, "How would Miki handle it?"
Your readings are from the heart and spirit, and done without ego, which is a lesson in itself for all. You are an amazing soul and we feel blessed to have found you. Hope to see you soon.
Love, Susan
---
Right at the beginning of my first reading with Miki, I felt a connection with her. The information she was "given" was precise and is still true to this day. I must say that Miki is more than "just" a medium. It still amazes me that with all the people she knows and all the readings she does, that she remembers me! I not only consider her to be a very accurate medium, but a good friend. I have had several readings with her and plan to continue. She is the only person I trust to tell me what my guides and angels want me to know. When I am in need of guidance, she is the one I call. She has also been there for several friends of mine and has helped them through some very difficult times. We are all so blessed to have Miki to guide us on our journeys here on earth. Her wonderful spirit and kind soul is so appreciated. Thank God for this truly amazing lady!
Lorraine LaJoie, Gorham NH
---
I was lost and having trouble with the path of my life. Thru a friend I learned of Miki and decided to make an appointment . Boy was I ever in for a surprise . Miki honed in on all of the negative things and people in my life and guided me to change the things I could change. She then introduced me to my " Team" and my life was changed. Thru working with my "team"….my Spirit Guide, my Guardian Angel my Arch Angels and even Spirits that have passed on….my life has changed 100% for the better. Miki taught me we ALL have a team and when we learn to work with them our lives are much easier and happier. Miki taught me that "we are NEVER alone" !!!! I share Miki with everyone who will listen as I believe Miki can help change the world one soul at a time. Thank you Miki. All my Love,
-C L
---
"Miki conveyed so much useful information and practical support to me from my spirit guides about my work, my health and my life. It was amazing. I am over due for a follow up session!" ~ Judith Seizys,
Chicago
---
"I had a reading with Miki on 1-18-2013 and once again it was phenomenal! It had been two years since my last reading with Miki, but she remembered me like we had just spoken yesterday. She hit the ground running with messages and compliments and a to do list for me to work on in various aspects of my life for the next year. She channeled messages from my high Spirit Guide and was on point in everything she said to me! Being a psychic/medium myself, I can spot the real deal immediately or tell if someone is a fake and Miki is the real deal! So much was covered in my one hour reading, that I came away with four full pages of notes. It was nothing short of incredible. I felt empowered and uplifted, loved and cared for during and after my reading. I highly suggest a reading with Miki as she is incredibly gifted and will give you the messages from your guides and loved ones and angels in spirit that you are to hear at that time. She does it with love and concern, too. In the past, Miki helped me through some difficult times and I am so honored to have her guide me into a much better phase in my life! I have followed her for many years now and feel so greatful to my guides for leading me to her all those years ago! Miki Jacobs is a conduit for divine information and everything she will tell you is for your absolute highest good. THANK YOU again Miki, you are an absolute delight to speak to and read with! Wishing you many, many blessings! Much love to you! You are a beautiful soul!"
Leisha O.
Savannah, Georgia
---
"I have had many readings from Miki before and I know the enormous help she gives in putting me in touch with my Spirit guides and interpreting their messages. Her latest assistance came today when I contacted her about my lost pet. As I was reading her response of hope and guidance, my lost cat walked through the door! It was amazing! Thank you for contacting my team Miki and finding my beloved friend! "
xoxox
Anne – Wyoming
---
"When I had my reading with Miki over the phone, I was quite skeptical, having talked to nothing short of a dozen 'psychics' before, always disappointed. To my astonishment, she asked for practically nothing in regards to information about me, but was amazingly accurate about my health, home-life, work, and side projects I had going on. I was especially amazed she new about my parents health concerns, and to top it off, she new about my broken down truck! This woman is a blessing with truly magnificent abilities. If for nothing more than the affirmation she brings to your life, it is well worth your time and investment. Thank you, Miki, for helping me to believe."
I hope to schedule another appointment with you very soon. I hope this message finds you well.
Thank you.
Sincerely,
David Joy
North Carolina
---
Since my reading with Miki I am dancing, singing, vibrant, elated, relieved, awake, optimistic, clear, brave, and so on and so on! Five weeks have passed since my first ever "reading" by a medium. I am so happy to have found Miki. Her gift to me has been priceless in my eyes.
I went to my reading with some expectations and hopes but also went in with an open mind. I've been living a most difficult time in my life over the last two and a half years. Lots of tears. Almost every day. After my reading with Miki I am looking at this difficult time in my life with new understanding. My view has burst with new appreciation for all that my life has been and where it is going. If any tears are shed this last several weeks they are tears of JOY!
Miki gave me detailed instructions and tasks to tend to. Tasks that only would relate to my specific situations. One of my many "validations" from the other side was that I needed to take head on, a business plan for something I'd just been talking about for the last year and a half. Also, Miki described in great detail, peple in my life now and those that have passed on.
I have been busy tending to the many things on my spirit guide "to do" list. I am noticing great changes in my life every day.
I have not come down from my "spiritual high". I now am alive and full of purpose and direction. I love my life, my spirit guides, my new found knowledge and Miki!
Denise Bradford
---
It is very rare to find a true medium as well as a medical intuitive.
In our first session Miki and my "team" (Angels and Guides) indentified
a health issue that was verified my medical testing. Over the time I have been
seeking guidance from her this has happed twice and it created a pre-emptive strike to some potentially
serious health issues if gone unnoticed.
Miki has been "spot on" regarding very specific issues and knew things about my Karmic lessons
to the point I felt understood at the core of my being by another human being.
This has only happened a few times in my entire life and I am nearing 50 in a few years.
That was a deeply profound experience to say the least.
I would highly recommend Miki to anyone who seeks the truth.
Don't see her if you want someone to sell you hope or jack up your ego…she only speaks the truth.
Rebeca Randle
My work work with Miki is a very rewarding and truthful experience
regarding my personal life and general family issues.
Sarah Hagaman
---
Dear Miki,
Wow! When my sister shared with me her absolute delight in having a phone reading with you I was intrigued and excited!
I had just literally made a big move in my life and was feeling jittery about whether I had made the best decisions for the path of my soul. I also had concerns about the effect on my children and the colony of feral cats that I brought with me to my new home. I had been a "student" of spirituality for many years and felt somewhat confident that my life was "on track" but I was going through such an emotional adjustment that I did have some doubts and a slew of questions about the well being of myself and my family.
Our first phone reading was remarkable! I could feel the loving presence of my Team and at one point their laughter! It was so much fun! I have always known that I had a Divine Team guiding me but I had never had the actual experience of spending an hour with them focused on my life and my concerns! You are the link, the bridge that connected me! You are a wonderful teacher with a lovely way of gently guiding me back to the path of my soul. The image I have is of a loving mother, not scolding the child for straying but kindly using a soft voice and a simple gesture to say, "Here is where you want to be to have the most wonderful life!" We've just had our second reading and I am almost at a loss for words…it was Divine! Thank you for listening so intently, working so hard to help me "get it", for lighting the way with your clarity of my purpose and for your enthusiasm for me and the path of my soul!
Miki, I Love You!
Cathleen
---
Miki is very genuine and generous and I felt welcome from the moment I arrived. For me it was a magical day with loving and lovely Miki. The messages were clear; they touched my heart and soul. I left with much knowledge and a very peaceful feeling. Thank you for sharing your gift and your wonderful animals with me. I am already looking forward to next time!
Much Love & Light,
L. Miller
California
---
I never had a psychic reading done before, but my friend had one done by Miki Jacobs and she was blown away. For my birthday, my friend bought me a reading with Miki and I went into it thinking, "Yeah, right. This stuff isn't real. They make it all up". And then, I had the reading. Until you have Miki read you yourself, you won't believe how unbelieveable it is. Miki knew things that NO ONE COULD EVER HAVE KNOWN ABOUT ME OR EVEN GUESSED!!!!! I was SO blown away. Miki interpreted the messages from my Spirit team and answered questions I never could have answered myself. I feel like I have a path to follow now in my life. I have a better understanding of what I need to do to get to where I want to go. And, I believe that there really is a world beyond us…
Anne, Chicago
---
Dear Miki,
It was truly wonderful meeting you and having my first ever Spiritual Reading done by you. What amazingly, deeply personal revelations you were able to tune into as you connected me with my Spirit Guides, Guardian Angels as well as Archangels! I now have peace of mind and a road map that has cleared a number of important personal issues and concerns. You are truly God's Gift to humanity. Very much looking forward to our Energy Healing Session & a long-lasting relationship. Remain abundantly blessed.
Scholastica Kimaryo. Tanzania.
---
Miki,
It was a true pleasure meeting you and having you preside over my spiritual reading. You have a special gift in connecting to one's spiritual team and the experience you provided me was beyond words. I was referred to you and
entered my appointment to see you with no expectations and an open mind.
I left with enlightenment, wisdom, and a sincere desire to follow the guidance of my spiritual team. May God and the
Angels bless you always, and may you share your gift with every soul you touch.
David K.
---
Dear Miki, We were in Phoenix at our thirty five year old daughters funeral. A few days before the funeral Lorelie's cousin had a reading with Miki. Our daughter came through. Miki came out with details that were absolutely astonishing. What great peace and love at a time of great sorrow. That really lifted our hearts to know that our daughter was now safe and free of the disease that took her life. This was a life changing experience and made us true believers in the after life.
We later had our own reading with Miki. Even on the phone you can sense her love, caring, compassion and her remarkable ability to connect to the spirits of your loved ones as well as your own angels. We were very pleased and totally amazed . Our daughter came through as well my brother which we didn't expect. Miki made some predictions that also came true. Miki has an immense gift. We would recommend her to anyone.
Bob & Lorelie, from New Hampshire
---
I was very euphoric after my reading. My mind was at ease and I felt a new mission upon me. I was amazed that she could bring my mother through. Miki would speak mom's words with specific emphasis/tone that only mom could do. In addition, she brought up other family members and specifics about their life and situation. I passed along messages from the other side to them as well, which has helped them deal with their own "stuff". After my reading, mom did send me a message just as she said she would. I was blown away by that! Not even 24 hours after the reading and mom is sending me the message Miki said she would. Absolutely mind blowing! I'm very much at ease that she is having a great time with friends and family on the other side. I have sent many friends to Miki as well. Can't wait to go back again…
Very blessed to have those messages. Thank you Miki for easing my pain. 🙂
Heather T.
Murrieta, Calif
---
I want to thank you so much for graciously giving as much as you do, during our conversation. You have an amazing gift, I felt you were very tuned in; you picked up many things about my situation that no one could ever guess. I feel pretty peaceful about the not so positive as well; you helped me to understand -my son- better.
Thank you again for your wonderful in site. I asked a vague question: "Is my Mother around me?" And you answered my mother, sister and brother (in spirit) was with me. That was EXACTLY what I was hoping for! It was wonderful to know that they are still with me. You're a blessed person that has healed so many lives. I will follow up on my team's advice and guidance.
Warm regards,
Julie, MD
---
Miki is a gift to us from the Archangels. I consider Miki my spiritual teacher and listen to her lessons on blog radio faithfully. She is a gifted medium with a big heart who puts you at ease with her compassionate ways. It was a great time for me to connect with my spirit team and it was a great time spending it with Miki. We touched on all the critical aspects of my life and some areas I now know are a priority. I feel like I had a glimpse into heaven and now have a clear understanding of my spiritual path. I am happy and feel heart warmed. I am looking forward to many prayers ofgratitude. Thank you Miki and thank you spirit team—mom, guides, sweet angels and Creator."
Janet, MN.
---
After hearing RAVE reviews from six of my friends, I HAD to make an appointment to see Miki.  I've recently taken a leap of faith from professional security to the pursuit of a lifelong dream of becoming a best-selling, world-renowned poet, performer, and author so that I can fuel philanthropic goals.  I've always known I have an assigned team of angels, spirits, and guides to assist me in my growth on Earth.  Miki's session allowed a clear channel through which my "team" could help me feel the ease, joy, love, comfort, and success, I was placed upon this planet to experience.  Now, I know who and what to back away from and mover closer to in love, friendship, health, and my life's work.  Through Miki, a friend who has passed spoke to me, confirmed her real cause of death, and gave a "hello" for me to deliver to her mother, both things she desperately needs to hear.
I was raised with the strong influences of the Christian, Catholic, Nichiren Shoshu Buddhist, and Rastafarian faiths. Each religion offers many answers and evokes even more questions.  I've always known I have an assigned team of angels, spirits, and guides to assist me in my growth on Earth.  Miki's mediumship has nothing to do with religion, is respectful of every faith, and serves as a platform for a spiritual conversation between you and all the cosmic forces at work loving you through the lessons in your life.
I will never stop telling people about Miki's true gift.  After one visit, I know I will always be her client.  I promise you will be blessed by receiving the benefit of her heart-felt, genuine ability to completely "give herself over" for the betterment of your life.  Really… who does that for you?  Extraordinary.
Yours in Love, Joy, Light, and Hope,
Solange Serene Sheppy, from St. Croix, US Virgin Islands
(I am open to sharing in-depth details of my time with Miki, if you'd like more insight into what she can do for you; you may email [email protected] with the subject
---
I've always strived for positive thoughts and my session with you showed me that my power to remain positive and on point has increased. You have rewarded me with a feeling of vitality and longevity knowing that my TEAM surrounds me led by the Arch Angel Gabriel. I thank you for confirming that I am a climber who has so many green lights that in turn encourage my mind to create more opportunities to explode upward. You've given me my voice and as we know, to own one's voice is true power. The origin of this power is self-esteem and you empowered my trust in me and the power of my TEAM. Through your guidance and encouragement I am able to unleash the sound of my spirit and to communicate the energy of my deeper self, allowing me to paint my story, the unique story of my being-ness. You've allowed my inner quality to emerge so that others will be inspired by my creativity. I choose to see the Universe as though everything is a miracle. Thank you Miki!
Patrick Carney, CA.
The Artiste
---
Miki was pure authenticity, warmth and love.  Our time together was very comfortable and not rushed.
I have absolutely no question in my mind that Miki was communicating with my "loved ones" on the other side.
Miki let me know who my Arch angel is, my spiritual guides, guardian angels and told me what each had to say.
My biggest thrill is that I'm on my right soul path, or journey!
I had a list of questions that were all answered well before Miki asked if I had any questions!
I was so impressed with Miki's acute abilities I recommended her to a friend and he informed me he had a very successful experience as well!  I certainly will contact Miki again in the future!  Miki is the real deal!
Paula, VA U.S.A
---
My reading with Miki was more than amazing, it was life-changing. I have had readings before, but Miki's reading was extraordinary. She absolutely demonstrated that indeed life goes on as I heard from my dear Grandmother and my late cousin, Nan. I received messages from my Guardian Angel Gabriel who told her my life lesson. There's no way Miki would have known my experience in a 12 step program and all things I've been working on for the last 20 years. Imagine my delight when she confirmed the issues I have been working on, and accurately read the challenges I have faced for many years. She gave me hope and inspiration to work on many things and re-ignited my desire to go for my vision and to reach out to members of my family. Life definitely goes on and she helped confirm to me that we are not alone, that we have guides to help us and that the angels are around to help us grow. Thank-you Miki for opening my heart and inspiring me to be a better person. Thank you angels, loved ones and Archangel Gabriel. I look forward to a reading from Miki in a few months and to realizing all my life dreams and learning my life lessons. with love and graititude
Ann from Los Angeles
---
To anyone who is thinking of having a reading with Miki, please don't pass up this wonderful opportunity. It was the best thing I have ever done for myself. She has soooo much to teach us. A fabulous human being, who comes from a beautiful place in our hearts. Sincerely.
Laurie, Wisconsin
---
Dear Miki and Team,
Thank you for the beautiful phone reading. I appreciate that the loving and nurturing guidance was very whole and well rounded, including; professional,family, health, safety,spiritual, love life and even the family pets! You touched on the most important , the best and worst life issues and with your loving and accepting energy lit them up with a warm peaceful light.
The main reason I called you was because of the very confusing and abusive relationship I had with my 96 yr old grandmother who passed 2 years ago. I have not felt whole and healthy since I began taking care of her 7 years ago. It was a very painful relationship fully packed with life lessons. Now I realize that I don't need to understand it or figure it all out, but to just accept it . I have already begun to let it go energetically.
What I didn't expect was for my beautiful brother in law and daughters Godfather Jimbo to come through. He passed 15 yrs ago of HIV/ AIDS. This is exactly what I mean about the best and the worst.
The relationship with Jimbo was the best .He brought so much love and joy to my life and it was such an easy compassionate relationship.
Given that I am an Energy Practitioner I know that "what you resist persists". The nurturing way you speak of each issue with loving acceptance is
amazingly healing. I feel a calm, accepting, soft presence of joy around me and through me, that has lasted for days.
I feel so blessed that our paths crossed and I hope to meet you in person one day.
With gratitude and blessings always,
Juliet, Wa.
---
A feeling of comfort and relaxation is integral to a successful connection when having a reading done. Miki's loving energy came across immediately and my experience was a blessed one. She is truly gifted and I so appreciate her willingness to share and assist in finding answers. I will definitely be working with Miki again.
Maureen Kelly
Birch Bay, Washington
"Miki's sessions are an intimate and stunning encounter with the spirit world, as well as with our own soul. Her ability to connect the bridges between realms brings a personal healing, understanding, and sense of purpose in a way that conventional methods fail to achieve. She conducts herself as an educated professional without any compromise to the warm and loving compassion she exudes to others. One feels instantly as ease with her, as if having known her for a lifetime.
Her accuracy and intuitiveness are remarkable and uncanny. Miki answered my questions and addressed my concerns with utmost consideration and thoroughness. One feels instantly comfortable in her sessions, as if they were a natural part of our daily living!
Without knowing anything about me, she was 'spot on' with issues and people in my life: even the most deeply personal issues that had never been addressed out loud. Nothing short of amazing! A session with Miki is an invaluable tool for those who wish to improve and clarify their lives. To look not only at our present situations with bold honesty, but also to our future, takes courage and fortitude. But in doing so, it allows us to comprehend that there is more to life than what we see with our physical eyes. Miki's gift offers us that courage, and the comfort we need to know that we are not alone. She gives encouragement and hope so that we may improve our lives one step at a time. We have so much to look forward to!
Thank you Miki for sharing your gifts with us! "
Lori G., CA
---
I just had the most wonderful reading and healing session with Miki!  She totally put me at ease and made me feel at home and comfortable.  Her connection to the Spirit world is clear and strong – she picked up on many aspects of my life and any question I had, I got an answer.  She has a way of putting things that is so loving and caring.  I didn't tell her any of my health complaints prior to the healing session and afterwards when she shared some of her findings – she was right on!  I truly feel I was in the presence of a special soul who does work with the Angels.  I will definitely go back!
Connie, Valley Center, Ca.
When I first met Miki, I instantly felt her warmth, love and compassion. As we began to talk about her gift of spiritual healing, I could really feel her energy. It was both calming and energizing at the same time. I couldn't take my eyes off her as I watched her share this incredible gift. Then, as she communicated the conversations from my guides/angels, I was in awe! She was settling my worries and encouraging my thoughts to move in a certain direction in life. It was so intriguing that I went to Miki's home to learn more. And what I heard was nothing short of a miracle. Thank you, Miki, for your love and kindness…and for sharing your gift with others!! I will be back very soon!
Lisa V, Murrieta, Ca.
---
Miki Jacobs has the capability of establishing a balance between our physical body and our soul in a single session.  Her professional titles include: Energetic Healer, Psychic Medium and Spiritual Teacher; these are really only a few of the skills and abilities that Miki has mastered and practices during her time with each of us and/our animals.
Her kindness, caring and sense of humor shines through as she shows us glimpses of our lives that are unveiled during this unconventional source of healing.
Miki is able to fill any voids that may be holding us up in our physical world, taking away feelings of abandonment or unclear perceptions through her communication and encounters with Spirit Guides, Archangels, Auras, Chakras and Energy Rhythms.
Everything Miki works on with us is confidential, individualized and unique according to how we have set up our own physical environment. She is capable of unlocking our deepest questions, concerns and fears and then most tactfully, helps us align and fine tune our energy.
Thank-you Miki for being very clear on what I need to do to continue being productive and successful in this lifetime.
I look forward to my next telephone reading with you and your Guides, for my continued healing and spiritual awareness.
Cindy L., California, USA
---
Miki first came into our studio for a radio interview and from the second she stepped into the room you could feel an increase in energy level! She briefly shared with us some insights from the angels that were amazingly accurate. I felt the need to reach out to her for further information and set up a separate appointment. Her insights were incredible, and the delivery was insightful, respectful and genuine. She encouraged me to follow my "instincts" as those were my guides pointing me in the direction they wanted me to go! She also positively confirmed some actions that I have been wanting to take in my personal, professional and spiritual journey. Thank you Miki!!
Darcy, Ca.
---
"First of all I must say that Miki is a warm, caring person with a genuine desire to help people move forward on their spiritual journey. I have found Miki to be kind, honest and a person who has taken an active interest in my well-being, which is more than I can say for a lot of other people in my life. It is so refreshing and unusual to meet people like this! Miki's readings must be considered carefully, but when you have, they do offer genuine insights for your inner-self. If you are brave enough to acknowledge these insights, then you can make any necessary changes and improve the quality of your life. I highly recommend Miki as an individual to confide in and a person to give deeply insightful spiritual advice."
-Chris, UK
---
I want to offer my testimonial for Miki's abilities as a healer, psychic medium and as a spiritual teacher. I have to state up front that I am her husband. I know that that fact may make you think that I am an un-objective person to offer an opinion but let me say that it has not colored my observation. In fact, I am in a unique position.
When your wife becomes a healer and psychic channeler, one can of course be skeptical at first, and I was. Over the years, however, I have been witness to her work over and over, and now, am convinced of her amazing abilities.
As a healer:
First, I suffer from tendonitis in my feet. It comes from time to time from the work I do on my feet all day on concrete. After brief healing sessions, every time I find quick relief from the pain and inflammation. This is lieu of pain medication and anti-inflamitories I used to have to take. It is really amazing.
As a psychic medium:
Second, I have been witness to her readings for friends, family, and strangers all over the world. This is where I am truly impressed. She gives detailed information from loved ones who have passed and guidance from the spirit guides and Angels that, quite frankly, leaves me speechless, because I actually know that there is no way for my wife to have known these things from her day to day knowledge.
As a spiritual teacher:
I am an old soul, but have many lessons to learn this lifetime at which I am often both lazy and negligent to undertake. Miki is always patient and caring in her mentoring and urging for me to undertake these life lessons. I am very grateful for her love, support, and unflagging interest for me to better myself.
In closing, I am amazed at her abilities, feel very fortunate to be her husband, and thankful for the healing relief I get when needed.
-Clayton Jacobs, USA
---
I was fortunate to get the help of Miki at the perfect moment.
I am a professional concert singer and 2 months ago I lost my voice.
Miki healed me physically, emotionally, and spiritually. She gave me the medicine for the soul and the confidence to go on my path with power and faith. She is an amazingly generous person who uses the phenomenal talent she has received for the benefit of other people's spiritual development .
She gave me a tool to do the work myself .
It almost feels like the angels sent her to guide me so that I can go on doing what I came here for .
I am grateful
-Hodaya Cohen Bonard, ISRAEL
---
While being confused searching for the new path of my career, I asked Miki to make me a reading… ask all my Guides and Angels if what I wish to do is the right path for me
It was amazing… the reading was exactly accurate with the "baby steps" I needed to make in order to balance moving on into my enlightened path.
Miki is a generous, pure, clean and loving person. She gave me the light to follow, and the connection back to a joyful life.
Eliea Alon Hacohen – Tel Aviv – ISRAEL
---
I've come to know Miki with her loving, generous, caring and profound personality through a friend. I shared with her the huge migrane I had  for a couple of days, which went on with side effects for another 2 days. Miki said don't worry, I'll call you back in 5 minutes. A few minutes later Miki rang and said "Sharon, tomorrow you should relax for 1/2 an hour at X time for the healing treatment". So I set myself to Thursday and Friday. On Thursday , my partner came up to me and said: "why are you washing the dishes?, you're supposed to relax on the couch or bed. Leave it and go". So I left it and 10 minutes into the relaxing time, I felt how  the pressure and pain were leaving me.
With Miki's guidance I could re-appriciate what I have and to be more aware of caring for myself.
Thank you!
Sharon, Israel
---
If you have had a transformational experience from your interaction with Miki, and
would like to share it with others, please send your testimonial to Miki by email.
miki@mikijacobs (dot) com or here